by R.Cade on Jul.01, 2013, under XNA
I've used both of these with MonoGame 3.0 projects.
The first was made to create bitmap fonts for the XNA 4.0 SpriteFont class, works with MonoGame, is easy to use, and has many effects.
SpriteFont 2
The 2nd one does not create native XNA SpriteFont compatible bitmaps, but supports unicode and generates an XML character map, giving it more flexibility. There is this C# BMFont XML Deserializer and a tutorial showing how to use it in MonoGame.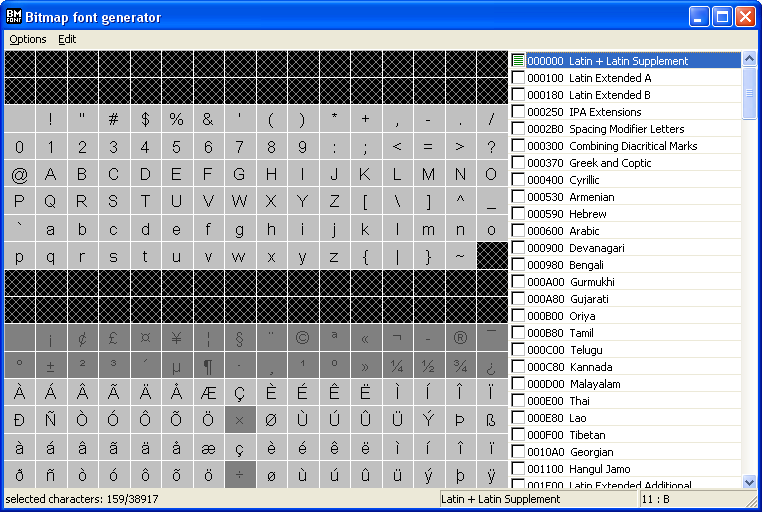 BMFont